Our Goals
Connect dump truck services near by to people who either want to dump or fill dirt.
Our Process
We followed sound engineering principles as we connected dump truck services to people who needed to manage their fill dirt.
Our Results
Listed on the Google Play Store and IOS App Store hundreds continue to find the service reliable.
Our Goals
Create a user-friendly and efficient platform that would connect individuals and companies seeking to dispose of or acquire fill dirt with nearby dump truck companies. By leveraging our software development expertise, we were to build a custom cross-platform mobile application that integrated location-based services to identify available options in the vicinity easily. The platform had to streamline the entire process, making it easier for users to request and receive fill dirt, while also helping dump truck companies to efficiently manage and track their deliveries.
Our Process
To develop the fill dirt disposal service, we followed a structured process of defining the requirements, designing the user interface, and creating a custom cross-platform mobile application. We integrated features to easily locate available options nearby and connect users with dump truck companies. The app was tested rigorously to ensure optimal performance and reliability. Additionally, we ensured seamless integration with various third-party tools and services to provide a complete user experience.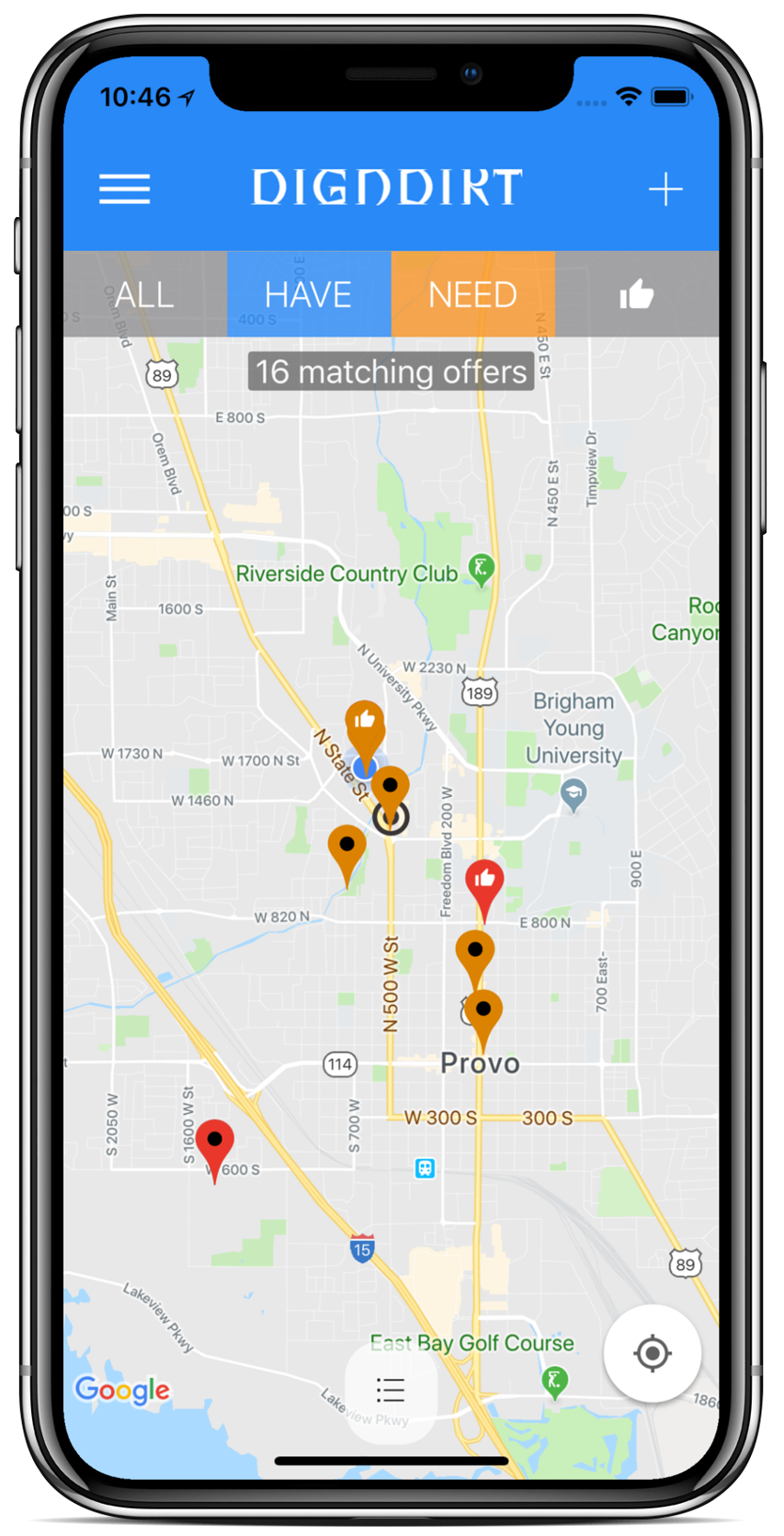 Make an urgent request on the application if time is a luxury you do not have and you would have just saved hours of dirt hunting!

Our Results
A custom cross-platform mobile application linking individuals with fill dirt disposal needs to nearby dump truck companies. With increased efficiency, we created a reliable service that helps dispose of fill dirt and connect with others in need. It has provided an accessible solution that brings relief to individuals and companies alike.
TAKE A LOOK AT OUR OTHER SUCCESSFUL LAUNCHES