Our Goals
Create a seamless, branded experience to track all office visitors and legal agreements .

Our Process
We worked side by side with multiple DOMO teams to design, develop and deploy a custom solution .

Our Results
Thousands of visits documented, legal files secured, and visitors impressed .

Our Goals
In time for a fast approaching board meeting, create a better experience for tracking office visitors while providing a unique brand experience.
I just want to express my appreciation for the work you've done so far, and for your dedication to this project. You've shown a great deal of ingenuity and resourcefulness. Thanks for the passion and drive you're bringing! Keep it up!
Our Process
Make reading and signing legal documents, easy and fun.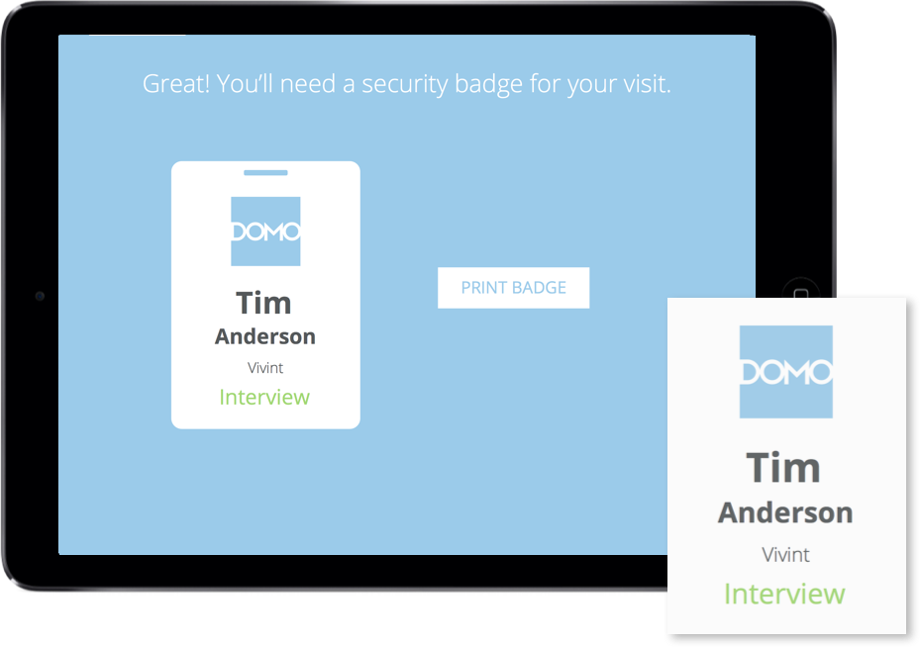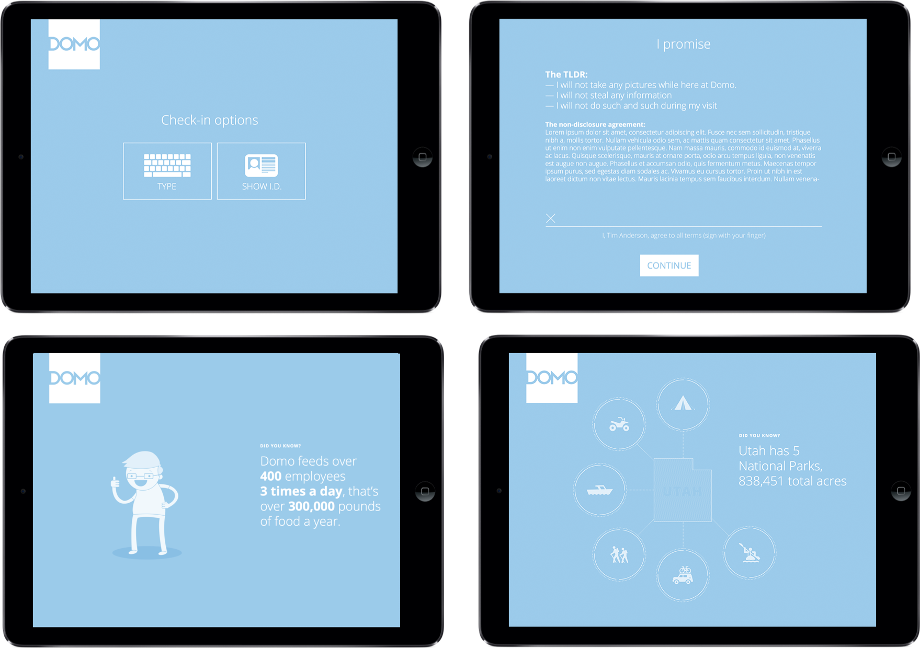 Our Results
No time was wasted, and no opportunity to impress and engage with visitors was lost. In the end everyone from the board and CEO, to the front desk staff operating the app loved it.
TAKE A LOOK AT OUR OTHER SUCCESSFUL LAUNCHES